The Pafpa area is huge, as shown on this map issued by DARDLA. Click on the map to see an enlargement of it in a new tab.

PAFPA WARDS
Because its area is vast and includes segments with different topography, vegetation and climatic conditions, PAFPA is divided into several wards. Please see our
Ward Structure
page for information.
By navigating the map, and the links below it you can ascertain which ward your land falls into. Once you have ascertained your ward, you can obtain the contact details for your ward representative on the
Contacts
page.
If a single property overlaps more than one ward, you should select the ward most representative of the land.
If you have more than one property in more than one ward, membership of each ward may be necessary. Consultation with ward representatives will help you decide where membership is most beneficial to you.
If you have any questions or still cannot decide on what ward accommodates you best please contact the Handcrew base in Dullstroom at 01325 40314.
If you wish to see more detail of a ward, please click on the ward name below the main map. Click on the main map to open an enlargement of it in a new tab.
Click on a name below the map to see a larger map of each ward; a full list of farm names in the Pafpa area can be accessed by clicking HERE.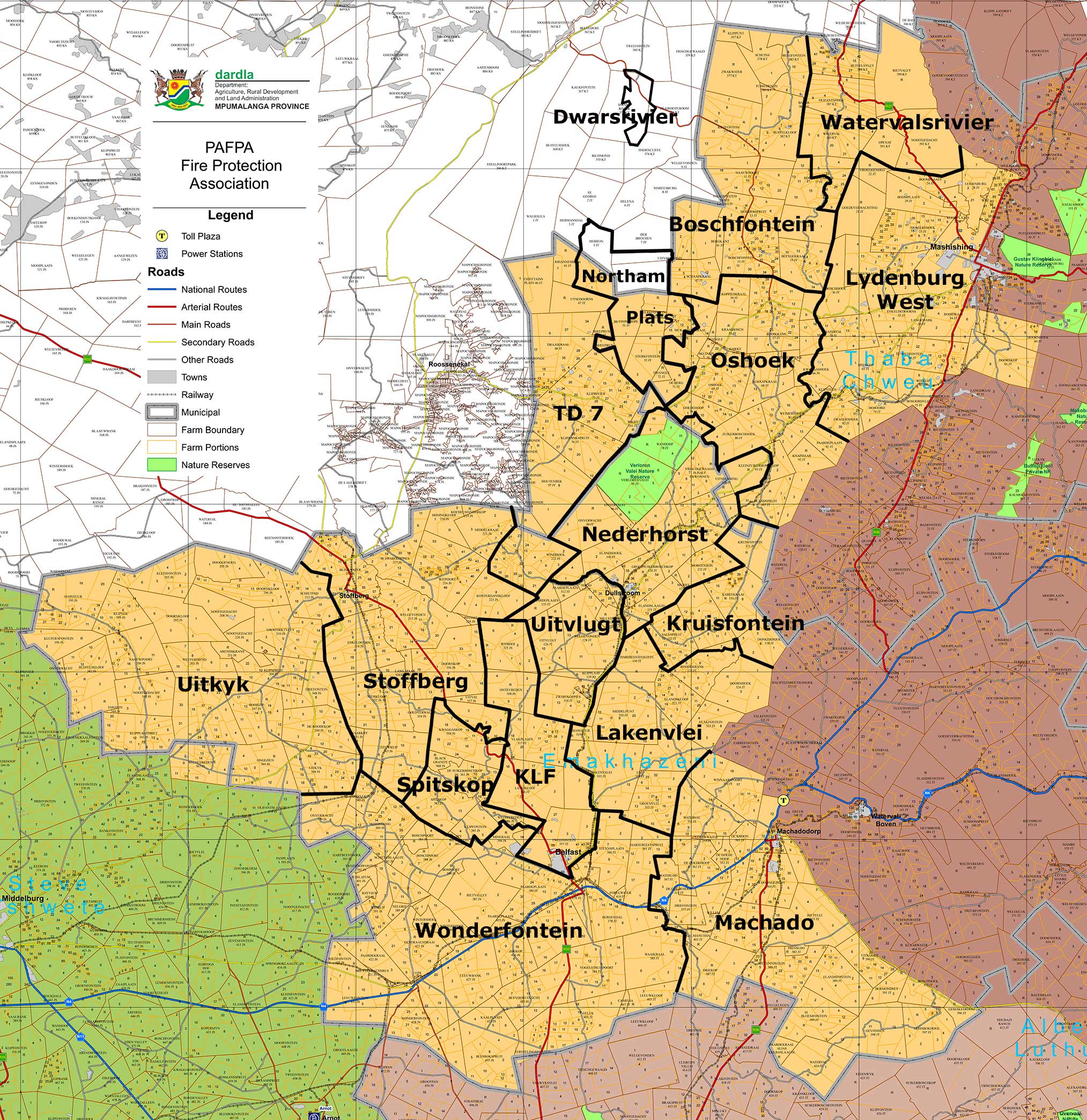 FARM NAMES
We have created a comprehensive list of the names of every farm within the Pafpa area as allocated to each ward. Click on this link to open a page with the full list of farm names.
This page was updated on 21 March 2020

Disclaimer: Whilst every effort has been made to ensure that the information contained in this website is accurate and up to date, neither Pafpa nor its agents accept any responsibility for any errors or omissions herein